Houses would pay for school
An ambitious scheme to build a new secondary school and put houses on its current site was unveiled this week.
Nicholas Breakspear School in Colney Heath Lane, St Albans, wants to move into a new state-of-the-art building on its existing 35-acre Green Belt site.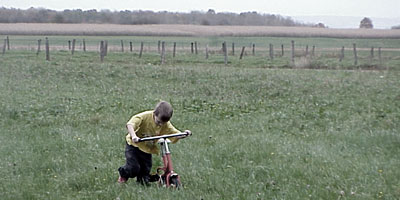 The new school would be paid for by a housing development on the area covered by the existing buildings.
But even though the school has only unveiled its proposals as part of the St Albans District Plan consultation, opposition is already building. Neighbour David Ablett, of Colney Heath Lane, said: "I read the letter from the school in absolute amazement. It was very fluffy and trying to soft soap us.
"They talk about reducing congestion but I live directly opposite Firwood Avenue about 200 yards from the school and I have not seen anyone parking there. I have never known new housing being built which doesn't boost congestion. It is very concerning."
Jeremy White, head of Nicholas Breakspear, said that the school was 40 years old and while it did a lot with the facilities it had, it felt that much more could be done for its students and the community with a new building. "We lack specialist PE facilities and only have one small gym, our specialist rooms are not fit for the purpose any more. We have very narrow corridors and very few social and recreational spaces."
He pointed out that 10 acres of land at the school was already flagged up for its potential as a "Major Development Site" in the St Albans District Plan review despite its Green Belt status.
"Because Nicholas Breakspear is here, it is almost as though the Green Belt has been breached already and that could be a compelling argument for development," he said.
He maintained there was a "crying need" for community facilities in the Hill End area which the new school would provide as well as offering learning opportunities for both young and old beyond school hours.
Mr White went on: "It is an exciting project, a 24-hour learning centre. There is so much potential not just for our students but early years, creches, returners and cutting-edge IT."
The school, which has gone into partnership with Herts firm Jarvis Projects, describes the proposed new homes as a "modest housing development" which would be sensitively built on the footprint of the school. The housing would be an enabling development to allow the new school to be built at a cost estimated at between £15-16 million.
Cllr Chris Whiteside, St Albans District Council's planning portfolio holder, said any proposal Nicholas Breakspear put forward would be looked at very carefully but he admitted he was always uncomfortable about building on school playing fields.
Herts Advertiser, 23.10.2003