Fighting plans is residents Priority
ANGRY Stoke Prior residents are fighting to block plans to build houses on greenbelt land close to their homes.
Villagers from in and around Fish House Lane have joined forces to stop development of the estimated 50 acres belonging to Avoncroft Cattle Breeding Centre.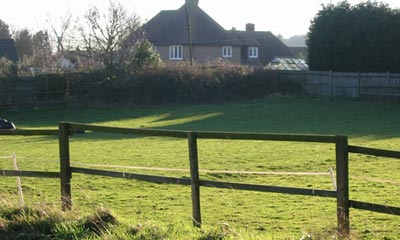 Residents say the mixture of 44 high quality and affordable homes, earmarked for the eastern end of the site, would ruin the area and views from their properties.
And one campaigner, Gerald Clift, said plans for two community football pitches and changing rooms at the western end of the land was simply an offer by developers Dodd Homes to sweeten the pill for the council and local residents.
He added: "It is awful and we are planning to fight these applications all the way. The offer of recreation land is just a toffee apple proposal. Some residents are already considering selling their properties they are so concerned about what a move like this could do to the area."
Chairman of Stoke Prior Parish Council Thelma Roll said she was fully behind the residents campaign.
"I object very strongly to this application because it is proposed on Green Belt land but also because we are already swamped with traffic in the village and do not want any more," she told The Standard.
"The problem would get far worse if the houses were allowed to be built."
But Nigel Lomas, partner in architects BLB, who designed the homes, said much of the land would remain farmland and five acres would be donated to Avoncroft Museum by the Cattle Breeding Association. He said the development was also designed to be in-keeping with the rural surroundings.
"We hope that outline planning permission will be secured later this year so that work can begin on the site next summer," he added.
Bromsgrove Standard, 02.10.2003