Cash Boost for Brownfield Land
The European Commission has given the go-ahead to two new funding schemes that could generate hundreds of millions of pounds of new investment for regenerating brownfield land in England
Under the so-called "gap funding" schemes, ministers provide aid for private companies to help them redevelop contaminated, derelict and disused sites that might not otherwise be profitable.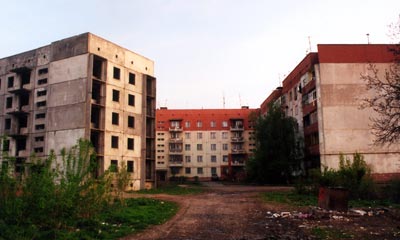 The new schemes allow the government to break out of a European funding straightjacket that meant ministers could only provide gap funding for projects in the country's poorest areas.
Now small and medium-sized businesses across the country will be able to benefit - increasing the range and number of sites that can receive gap funding.
The schemes will partly replace the government's partnership investment programme (PIP), which was closed in 1999 because Brussels felt the money gave UK businesses an unfair advantage over their continental rivals.
Commissioners decided to limit the amount of funding the UK government could hand out, and confined the scheme to assisted areas - those such as Cornwall - that receive funding from Europe aimed at supporting the continent's poorest regions.
The new schemes allow businesses with less than 250 staff to benefit from state aid no matter where in England their regeneration project is situated. Larger firms will only be able to claim help if they are redeveloping sites within assisted areas.
Mike Shields, chief executive of the Northwest Development Agency, which will help administer the gap funding programmes, said: "These new schemes don't go all the way to replacing the PIP, but they go a long way. It's really good news, I'm telling you."
Mr Shields estimates that the new schemes could mean an extra £200m in public and private money is invested in brownfield land across the country next year.
The schemes will provide a range of government support for regeneration programmes in which the final user of the development is already known, or in which the development is due to be sold on the open market.
The local government minister, Hilary Armstrong, said: "This will allow us to harness the expertise and commercial awareness of the private sector, achieving better value for money for tax payers."
The government is still in negotiations with the commission over a new regeneration framework under which state aid could be further extended.
The Guardian, 01.03.2001